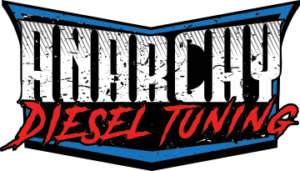 Anarchy Diesel is a company that specializes in top quality custom EFI live tuning kits.
If you are interested in getting maximum performance out of your diesel truck, Anarchy Diesel Tuners can help you to quickly unlock untapped potential.
Anarchy Diesel works with the top three brands in trucks. There are specialized diesel tuning kits for Chevrolet GMC, Ford and Dodge vehicles. Modifying classic or modern diesel engines can help you to finally feel the power under your feet.
These kits are simple enough to do in the driveway and they include all of the materials that are required for you to carry out a quick tune on your truck. There's no reason why you should have to pay a professional tuner to unlock extra horsepower out of your Dodge, Ford or Chevy diesel. These kits are extremely intuitive and they can help you maximize power and torque with just a quick modification to your engine.
There could be a beast waiting under the hood of your truck, just waiting for the right tuner kit to unleash it.
Anarchy Diesel tuning kits have become a world-famous solution for upgrading any diesel truck from the top three manufacturers. If you are underwhelmed by the performance of your truck currently, a simple tune could be all that hold you back from getting massive off the line power. People worldwide are ordering these kits online and seeing fast results.
With just a simple modification you could add as much as 200hp and just as much and more foot-pounds of torque. This noticeable difference doesn't require any type of modified tuning and it leaves no footprint. You can remove the tune at any time for resale or attach it to a new vehicle!
If you are interested in seeing the true potential of your diesel truck. Order an Anarchy Diesel Tuning kit today.
All Anarchy Diesel tuners:
Showing all 10 results